Will the World Soon be Cashless?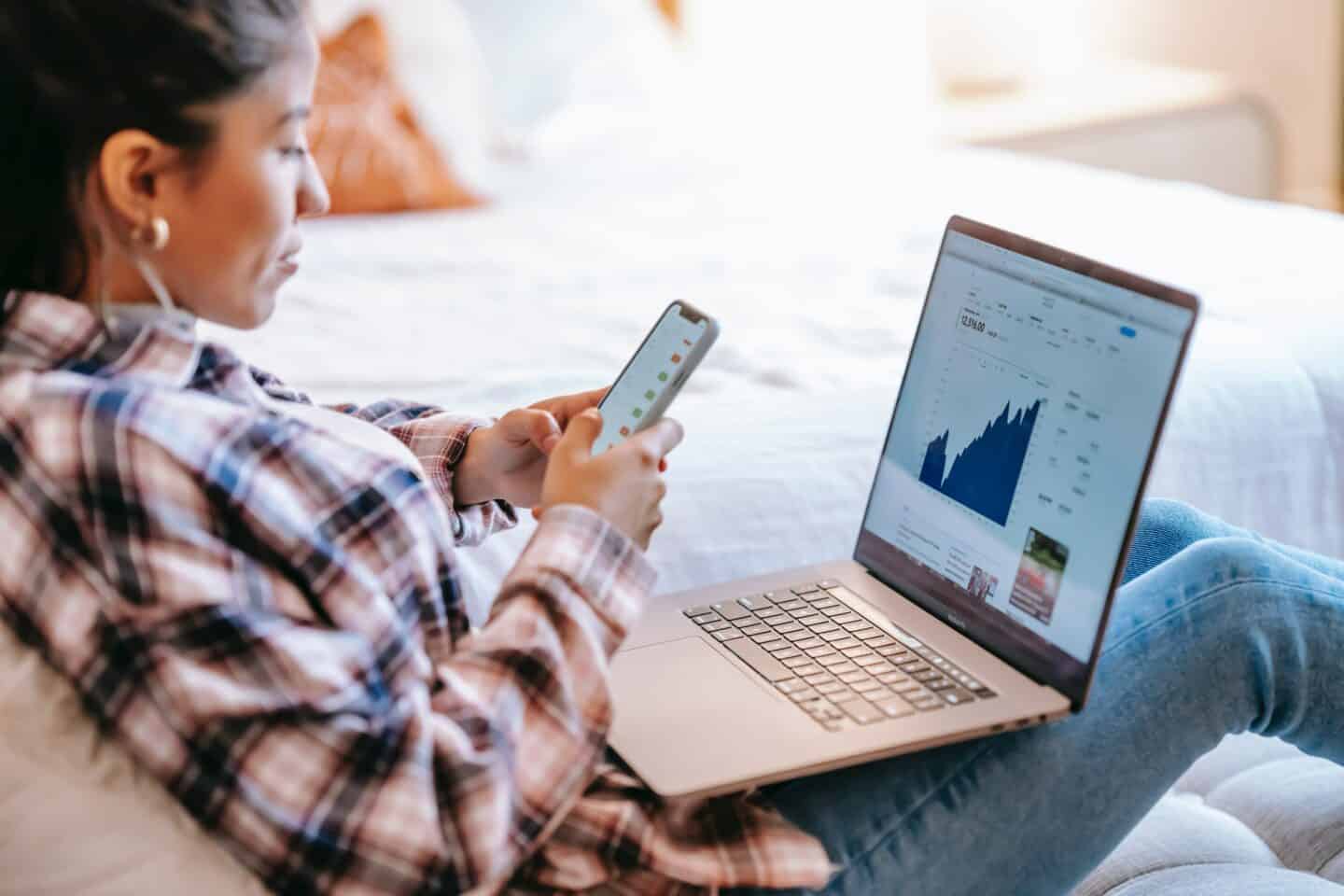 Cold, hard cash – it doesn't hold the power it once did. As new digital payments emerge, is a truly cashless world on the horizon?
Digital finance has accelerated rapidly since the start of the global pandemic; in the UK alone, 60% of the population will be open banking users by September 2023. But is it only the UK embracing the idea of a cashless economy, or is this trend seen worldwide? In this article, we will explore how different regions embrace digital payments and whether or not we are moving towards a cashless world.
A Rapidly Evolving Payments Landscape
The global payments market has undergone a huge transformation in recent years. Payment options as well as consumer expectations continue to evolve, and every region is adapting differently.
A confluence of global events is reshaping the payments landscape. Everything from geopolitical factors and capital market resets to changing commerce expectations and societal responsibilities are coming into play. However, globally we see a growing payments sector and one with regional dynamics.
According to McKinsey, globally, the number of non-cash transactions grew by 6% from 2019 to 2020. And in 2021, the overall volume of electronic payment transactions grew by 19%.
These statistics clearly indicate that the global payments market is growing. But even in "less cash" economies where digital payments are widely used, "cashless" remains a more distant goal post.
Will We Soon Be in a Cashless World?
At this stage of maturity, digital payments are still a long way from being the sole, or even the primary, payment option in all regions of the world. But adoption is happening faster than you might think and in every corner of the globe.
McKinsey found that within the EU, Greece and the Czech Republic had the sharpest reductions in cash usage between 2019 and 2021 – 15% and 12%, respectively. But it's in many developing markets that digital payments are growing the fastest, across Asia, Africa, and Latin America.
For example, Hong Kong, Colombia, and Peru all saw increases of roughly 50% in the volume of account-to-account (A2A) payment transitions in 2021. In Africa, Nigeria and some other countries saw their volume of A2A transactions growing in the 30–40% range.
Adoption of digital payments isn't only driven by consumers – merchants play a key role too.
One study from Payments Europe revealed that 70% of European merchants would like to be allowed to refuse cash. However, this number varies greatly between countries, for example, 50% in Italy and 82% in Spain. This shows that cultural dynamics are impacting the adoption of technologies such as A2A and other digital payments.
If Not Cashless, Maybe Cardless?
While cash is clearly in decline in some markets, others hold onto it tightly. But does that mean digital payments don't have a future in these markets? Not quite.
Look at Germany as an example. It shows average or higher-than-average acceptance of cash compared to other EU countries. However, it also shows a higher-than-average level of acceptance of instant payments.
In such regions, where cash has remained dominant throughout the credit and debit card era, we are beginning to see a different path to payment evolution. Instead of cash to cards, then A2A payments, markets like Germany may see more direct cash to A2A payment progression.
Germany is just one (European) example of this possible pathway. For example, in many Latin American countries, cash has remained king due to many factors, such as a large informal economy, a lack of payment infrastructure for cards and high fees on card payments.
Instant A2A payments present a significant opportunity in markets across Latin America. Unlike cards, which require a substantial infrastructure to support them, A2A payments only need internet access and a bank account.
An estimated 76% of the global population have a bank account, and 83% have a smartphone. Combined with ever-improving internet infrastructure the barriers to adoption are decreasing.
Local payment networks are also being established in regions such as Latin Americ to reduce dependency on international providers and support local businesses and policies. Local digital payment schemes, driven at the governmental level, have been wildly successful in some of the largest markets markets outside Europe and North America.
For example, PIX, a payment method developed by the Central Bank of Brazil, and India's Unified Payments Interface (UPI), are considered global leaders in consumer-oriented instant payments and are helping to bring greater financial inclusion to their diverse populations.
The Next Generation of Payment Solutions
We are not moving to a cashless world anytime soon. However, the digital payments market is in a period of rapid growth and evolution. It presents an opportunity for businesses to reposition themselves on the payments chessboard and win a long-term advantage. Businesses that adjust their payment models in a timely way to meet customers' needs both globally and locally will benefit from the scale and flexibility that digital payments such as A2A offer. 
With Brite Instant Payments, you can use open banking to securely and instantly receive money from your customers in one click, removing risk, improving cash flow, and reducing commission fees.
If your business needs to transfer money fast and safely… let's talk.