Open Conversations: Your Future With a Payment Provider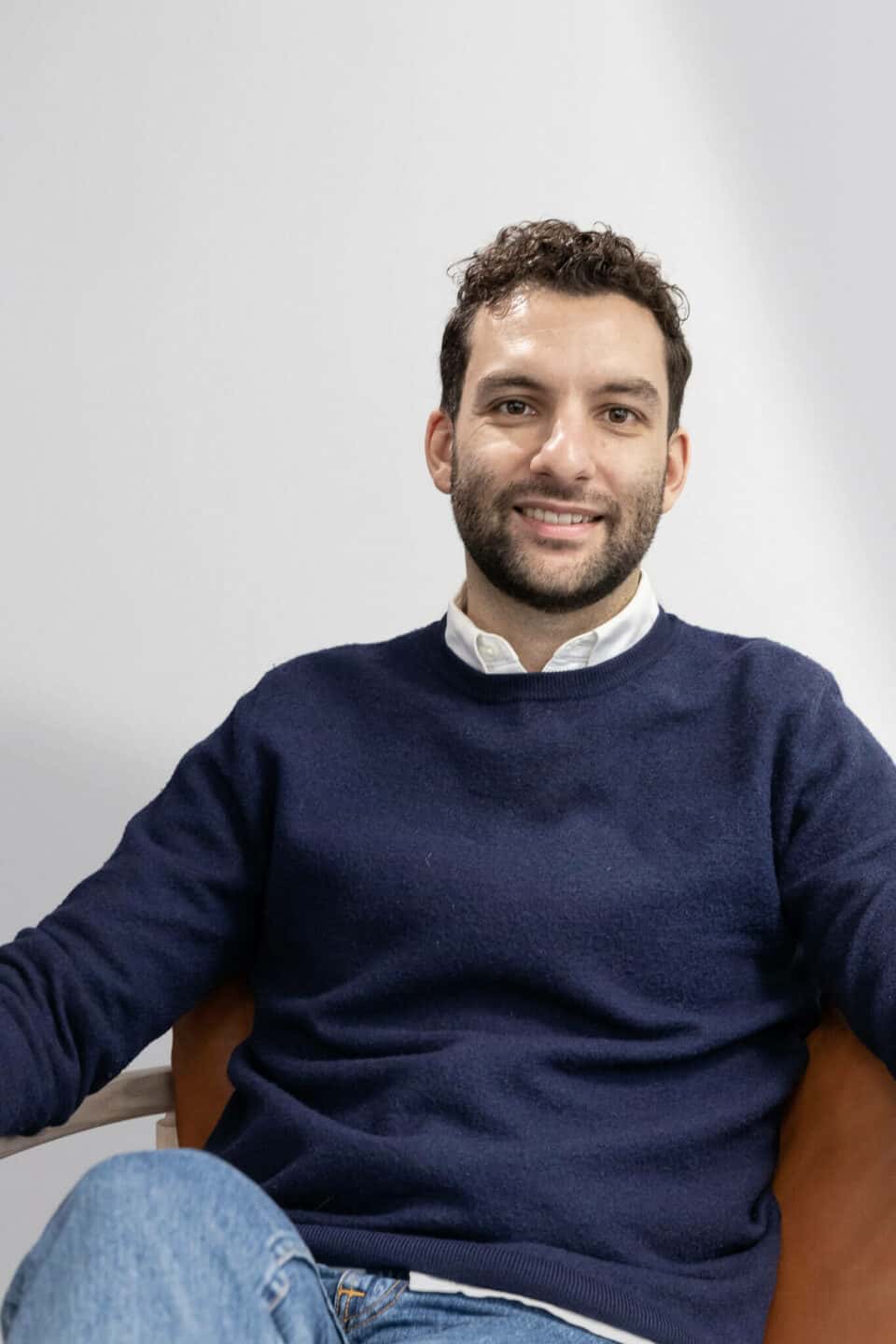 Founded in Stockholm, Sweden, in 2019, Brite Payments is now a leading provider of instant payments and payouts, powered by open banking. Brite is on a mission to provide the next generation of payment solutions – creating smarter, faster, more financially sustainable ways to pay and be paid.
We sat down with Brite Product Owner Bawer Calli to discuss the rise in popularity of Open Banking-enabled account-to-account (A2A) payments. How are modern instant payment solutions affecting the payment landscape for merchants? And how does Bawer see the role of Brite Instant Payments in leading global acceptance of this new payment method, and fuelling innovation in the market?
Why is it important for businesses to start offering instant payments?
The trend away from traditional payments is already shifting towards faster, more secure Open Banking-enabled payments. Card payments in European e-commerce will decline from 42% today, to 37% by 2025. While A2A payments will have a 20% share by 2025, according to FIS Worldpay.
This is a global trend – with 60 markets now operating a live, real-time payments infrastructure. Canada, Peru, New Zealand, and Indonesia are the latest markets to launch their own A2A infrastructures in 2022. In Europe, 20 countries are already part of the centralised instant SEPA credit transfer (SCT) scheme, which ​​enables individuals or businesses to easily make instant A2A payments.
Given how the payment landscape is changing, Calli believes now is the time for businesses to get on board:
"Businesses are going to have to react to demand. If there's an uptake in A2A payments across a local market or globally, businesses will have to listen. If Open Banking methods grow and people want to pay that way, they'll lose customers if they don't. It's very simple."
What is the current payment infrastructure like globally?
The continued use of outdated 'legacy' payment methods means current infrastructures make things more difficult for merchants. Legacy systems constrain many large financial service providers from innovating.
As Calli explains, "If you built a big platform years ago, it's really hard to adjust to modern demand.
So what makes Brite different? "We're young and agile", Calli continues. Brite is built from the ground up, on the latest infrastructure, he goes on, "so we can easily react to demand."
Of course, there are still regions where cash is king, such as LATAM or even European cities like Berlin. And, in regions where card payments are most popular, there is little competition (Visa, Mastercard and AMEX dominate). Hence little motivation to improve services – while commissions are kept high.
But payment gateways can be troublesome for merchants – they're not always secure, and charges can rise steeply as businesses expand globally. For customers, there's often a poor user experience, and it can be slow to get money to their bank account.
A2A payments have the potential to revolutionise customer journeys – streamlining the existing cumbersome process and cutting hours off waiting times. They deliver added convenience for customers and businesses because most of the tools required are already in place. All you need is a bank account and a smartphone: 83.3% of people have a smartphone, while 76% have a bank account (this figure does not vary regionally as much as you might think – still a significant 71% in developing countries).
How do businesses benefit from instant payments?
This question is a no-brainer for Calli: "Lower commission is the obvious one, right? Instant payments can provide the service more cost-effectively."
But there's more. "The next one is risk." continues Calli, "There's a lot of risk with card payments – including chargebacks. A2A payment brings that risk down significantly." Globally, the prediction is that merchants face almost $79 billion in chargebacks in 2023.
Thirdly, Instant payments also help businesses with their cash flow. As Calli explains, "Transactions settle instantly, almost in real time. Really nice for consumers. And it's nice for merchants to get their money instantly, then they can then settle the money back to their bank account whenever they want to."
Consequently, merchants looking for a competitive advantage in a crowded marketplace should also be asking themselves whether instant payments could help them win new customers – and maintain their loyalty long term.
How does Brite fit into the changing payments landscape?
Brite has been operating for just over three years. A big advantage, says Calli. "We're not built on legacy technology, which means we are very fast paced. We can build new features and react to market demand very, very quickly."
Brite's chosen home is no accident. Stockholm is a hub of tech talent. It's the home of Spotify and Klarna – where many in the team contributed to the first wave of fintech growth in Europe. The team at Brite has a wealth of experience in other financial services and fintech organisations. They know the market inside-out. And all that previous knowledge is used to innovate, and overcome today's the challenges.
The team's shared mission is well communicated, from Lena Hackelöer, founder and CEO, all the way down. As Calli puts it, "The team is experienced, they're talented, and they're full of integrity".
Constantly working to improve Brite's product offering and grow the business, the team has plans to expand to new locations in the near future.
Snapshot: what does the future hold for instant payments?
So, what are Brite's Product Owner's takeaways on the future of instant payments? We'll let Calli summarise in his own words.
Consumer demand is growing – "The world is very quickly getting used to A2A payments. With that comes a demand for features that we hadn't planned for. Luckily, we can quickly adapt and adjust to market demand."
'Cash-is-king' regions will easily transition to A2A – "There's not been a super strong demand for card payments in markets that deal a lot in cash. But they'll have an easier time adapting to A2A payments, because everyone has a bank account. So it doesn't matter if you have a card or not."
Card dominance will end – "Younger people are more wary about taking up debt. As the infrastructure for A2A payments grows, I think cards are going to decrease – as the demand for debt decreases."
But regulators and banks need to keep pace – "If they only do the bare minimum, it's going to be hard because the access to banks and bank accounts is going to be subpar. It's tough to build good products on top of poor infrastructure."
The Next Generation of Payment Solutions
With Brite Instant Payments, you can instantly receive money from your customers with one click – removing risk, improving cash flow and reducing commission fees.
If your business needs to transfer money faster, with less waiting… let's talk.